WELCOME TO AURORA AUTO WRECKERS!
Scrap Car Removal in Aurora – Sell your Cars for Cash Dial us for selling your junk cars!
If you have a car to sell, in whatever condition it is in, we will be glad to take it off your hands! Our Aurora Junkyard can recycle all your old, damaged, destroyed and broken cars easily, through smart recycling processes.
With an experience gained over the years since our inception in 1981, we know the condition of a car when we see it the first time. We have purchased and recycled cars of all kinds, including those without keys or even without its four wheels.
So, if you have a car which is completely junk, and cannot move even a few meters down the driveway, we can tow it for you and recycle it at our Aurora junkyard!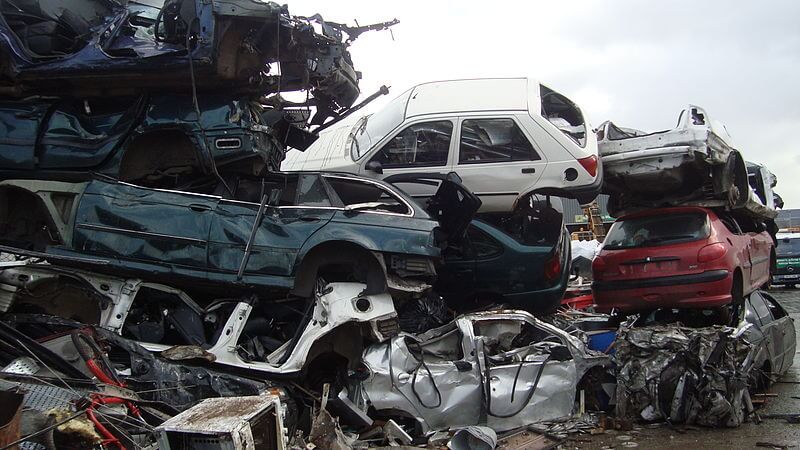 Scrap Car Removal in Aurora- Smarter and cleaner solution
Our junkyard in Aurora and other parts of the GTA is designed to recycle cars according to the environmental standards. When you give your vehicle to us for a price, we take it back with us to recycle it according to the norms set by the authorities.This way, you get to sell a car which is not worth standing in your driveway and we get to recycle it to stop it from polluting the environment. Got a car to sell? Read on to know the procedure!
Junk Car Removal in Aurora – How Does it Work?
We, at Canadian Auto Wreckers, purchase old cars in all conditions. So, if you have a car lying idle in the backyard for long, and occupying you precious space, all you need to do is this:
Dial-up our Aurora scrap yard to take to our experts and give them your location
Our experts will visit you within the hour specified to evaluate your car
They will quote a price, and pay you in cash
Your car will then be towed back to our junkyard to recycle.
No hidden costs, or extra charges for visits or towing – it is as simple as that!
Thinking about selling your old car? Give us a call on our toll-free number +1 416 559 3683 for a free visit and evaluation! Fill our
online quote
form for instant estimation!