Scrap Car Removal Ontario
SCRAP CAR REMOVAL SERVICE, ONTARIO
If you're tired of seeing your old car taking up excessive space in your garage and causing a mess due to a lack of maintenance, we're here to help. Scrap car removal is the method of removing a junk car from your garage or from the side of a highway after an accident and basically taking the stress off of your back.
You don't have to be concerned about an old piece of scrap car in your garage any longer when you have the best Scrap Car Removal Ontario in hand to assist you! All you have to worry about now is retrieving the space and bringing it to better use, such as storing garage materials and all the new goods your new automobile requires.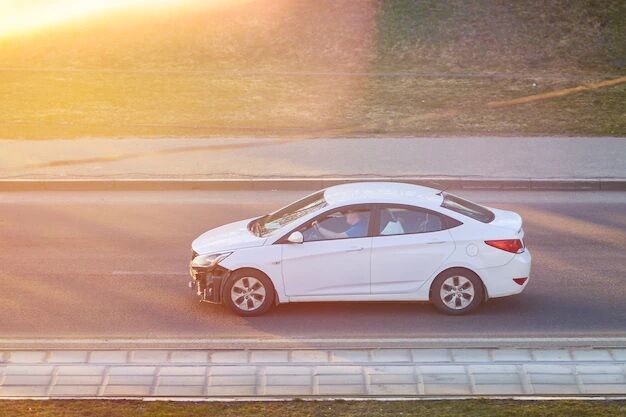 What could be the value of your Scrap car?
The sum of money you get when you sell junk cars in Ontario is mostly determined by their condition.
A car that is still operable might be sold for spare components.
If your car is not in working condition anymore, the price will be determined by how much the residual metal weighs.
Now, it also depends on the different criteria of different states and companies according to the rules they abide by.
Vehicles carry emissions and environmentally hazardous components that harm the environment. As a result, it's crucial that you get the car disposed of by a reputable agency in an environmentally safe manner.
What are the benefits of Scrap car removal?
More space: You'll end up having a lot more space in your garage and in your home. It also increases the possibility of doing something creative and lovely with the extra space.
Estimated price: You can also get a free estimate on the value and price of your car from Scrap Car Removal companies, and you are under no commitment to sell the car.
No unnecessary hassle: Trying to sell the vehicles to different individuals can be a time-consuming procedure. So now you know your way out, right?
What documents do you need to scrap your car?
To scrap your car and take it to a scrap yard in Ontario Canada, you'll need some paperwork. Here's a list of all the required documents you will be needing so you don't forget anything at the last minute:
Certificate of vehicle registration for deregistration at the registration office.

The car registration paperwork for disposal and deregistration at the registration office by a qualified company

For the deletion at the registration office, the certificate of destruction of your certified disposal operation.

At the registration office, both police license plates will be deregistered.
How to choose the best Scrap removal company?
Do your own research: At some places, you will have to pay some amount yourself if your vehicle can no more be operated and brought to the manufacturer. But, here at Canadian auto wreckers, we take your scrap car to the Junk Yard Ontario at absolutely no cost. Make sure you do your own study before turning up to a decision.
Certification: Before you proceed any further, make sure the company or agency you're going to work with has the proper and legitimate certification. Giving your property for junk car removal in Ontario is not a simple task, and you must proceed with caution.
Experience: For any company to be trusted for such an important process, the company needs to be very well equipped and must have a good experience.
Pricing: Make sure you're satisfied with the money you're expecting in exchange for your scrap car. Many organizations may have a variety of pricing considerations when it comes to giving customers money. You can click the link to determine the cash for cars in Ontario. Again, you must choose the best price together with all the necessary papers.
Promptness: Make sure you look at the promptness the company or agency is willing to offer you. If you are stuck on the side of a busy highway, this is not how you deserve to be treated. We as Canadian Auto Wreckers, treat our customers as a priority and provide them with as quick service as possible.
What to do after locking the deal with the company?

After you've organized everything, you may contact the service provider for taking your vehicle to the Scrap Yard Ontario Canada.

They'll remove the trash and reimburse you the amount you specified.

Make sure you choose the best service provider for your needs so you can be assured that not only will you get the best pricing, but your waste will also be properly disposed of!
Why choose us?
Since 1981, Canadian Auto Wreckers has been the GTA's top auto recycling Ontario Company and has established itself as a pioneer in the junk car removal and auto disposal market. We recycle a variety of vehicles, including scrap cars, damaged cars, auto recycling Ontario, and vehicles with missing parts in our junk yard Ontario.
Years of expertise interacting with a diverse range of consumers and assisting them in resolving their issues.

For your vehicle that has reached the end of its useful life, we provide the highest possible value.

An organization that will come to your location and retrieves your vehicle, regardless of its make or model.

A service that is prompt, professional, and dependable.

A legal Certificate of Destruction verifies the destruction of something.

We assist you with any DVLA papers if necessary.

There will be no argument on the side of the road because payments are assured.

Your auto recycling in Ontario will be taken place legally and in conformity with all applicable laws.

We are the best buyer for Scrap vehicle removal in Ontario because we offer quick online values and the option to contact you directly.

All you have to do now is make a phone call. To junk an automobile in a junk yard Ontario on your own, you'll need time, energy, tools, labor, storage, and distribution methods. This means you may be able to get more money for your car than we would.

If you're looking for the kind of prompt responses and conveniences that we're known for, pick up the phone and call us for the best and most reasonable services that will be well worth your money and time!